Virgo Rashi- Yearly Prediction 2017 (Based on Moon Sign)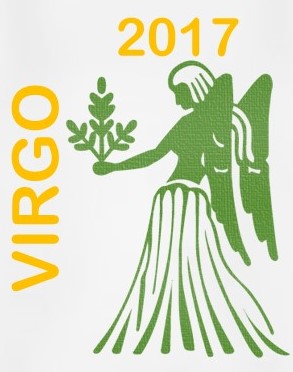 This prediction is based on moon sign. Please do not get confused with sun sign which depends only on date of birth and position of Sun. So you are suggested to first find out Moon sign in birth chart and read this article. Virgo has lot of patience and believe in perfect world. But he should also understand that everybody is imperfect.
Jupiter as Karaka of Wisdom is placed in Lagna for Virgo natives. So the natives are very positive and optimistic this year. Health will be your primary focus. You would focussed on daily walking, regular exercise and maintaining the balanced diet. An outstanding year for natives in accounts, finance, medical, hospitals and NGOs. Being lord of 4th and 7th house, this Jupiter can fulfil your dreams of building or acquiring the house. One can gain property after marriage or through spouse. The yet to be married natives are also entering wedlock under benefic influence of Jupiter. Anything transiting on Moon becomes an important planet. Since Jupiter is on your natal moon, it can be very important year for raising to a Higher and prestigious post. The aspect on 5th house is excellent for children and success in competitive exams. Those who are waiting for their PHD thesis to be approved, can get the support of professors. The couples can plan for child this year as Jupiter would help in smooth pregnancy and delivery. A great relief to married but forced separated couples. They can give a fresh start to relationship and try to understand each other. You may also visit pilgrimages in connection with spiritual quest. The last 4 months of year 2017 would experience the transit of Jupiter in 2nd house of Libra sign. Libra is a business sign. So end of the year can help businessmen and partnerships to expand. The 7th aspect on 8th house incline you towards astrology and other mystic sciences. One can earn in the business of gems, jewellery and gold. The aspect on 10th house would bring impressive performance at work place. You may get rewarded for your contributions in job. However your expenses can high as Jupiter is transiting in pleasure loving sign Libra.
From August 2017, Rahu and ketu are transiting along 5th and 11 axis. 11th house rahu can give outstanding benefits through investments. Plan your investments properly, you would not fail this year. Ketu in 5th house can cause distraction from studies. Not good for heart matters as your love mate may start behaving erratically. Deal it with patience. The Saturn is in the 4th house of mental peace. This Saturn is assisting in acquiring prestigious position in government. Again one can gain through construction and property. If any case is pending, there is strong chance of getting settled this year. However not a very positive for mother's health and mental peace. Do not exaggerate and prolong the small issues, it may affect the family peace.
An Individual rises and remembered only for his Wisdom. This year Jupiter wants to tell you the same thing. Use your intellectual faculty to get success.