Taurus Rashi- Yearly Prediction 2017 (Based on Moon Sign)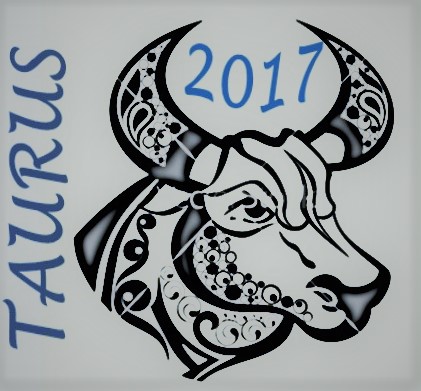 This prediction is based on moon sign. Please do not get confused with sun sign which depends only on date of birth and position of Sun. So you are suggested to first find out Moon sign in birth chart and read this article. Taurus natives are all about family and managing wealth. No doubt many natives working in banks are connected with Taurus Sign in one or other way.
Taurus natives are very lucky due to position of Jupiter in 5th house of education and wealth. Natives would continue to enjoy the blessing of Jupiter in terms of gain in all aspects of life. Jupiter being placed in 5th house is aspecting the house of fortune, fulfilment of wishes and lagna. Thus whoever is preparing for competitive exams are surely going to get benefit till September. This is also a good year in terms of clearing off the loans and debts. You may be benefitted from share market and any speculation business. You could be blessing with child in first half of 2017. Those who are planning for IVF can also plan in this year till September. One may have to travel to other cities for admissions or some kind of certificate degrees. This is also a blessing year for those connected with stage performance and film industry. In September, Jupiter would move to libra sign in 6th house. This progression would bring mixed results. On one hand you may gain through court cases and able to defeat your enemies with your wisdom. On the other hand you may have some arguments with your friend and elder sibling. One can face some difficulty in love affairs too. However this position can bless you with career part. You may get long due promotion with your hard work.
The other important planet Saturn is progressing to 8th house in February 2017. One may get surprise promotion in job. Saturn being 10th and 11th lord is placed in 8th house of fortune. So although Jupiter is trying its best to protect against any misfortunes, Saturn can bring some initial hiccups. So do not lose the hope, Jupiter is always there to promote you. There can be misunderstanding in the family that needs to be sort out with patience. Those in Insurance sector and emergency services are going to get the blessing of Saturn.
Rahu is transiting along 4th and 9th axis by mid of 2017. This progression is excellent in terms of entrepreneurship and one may have to travel a lot of establish the business. There is sudden burst of spiritualism and visit to pilgrimages is on the cards. Some natives may feel the urge to find the guru after mid of 2017.
This is a year of harnessing new opportunities. Since Saturn is placed in 9th sign of Dharma, follow Dharma and do 'Good Karma' to receive the positive energies of Planets. Praying Lord Shiva would always help you.