Blue Sapphire (Neelam)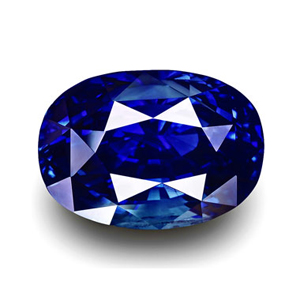 Saturn energy can be tapped by wearing Blue Sapphire. In Hindu astrology, Saturn represents servants, service class, mass leader, mass celebrity, diseases, death, construction, stones, law and order, bereaucrats etc. It also represents patience, hard work, distinction in job and stability in career. Affliction of Saturn can cause all sort of problems associated with stability in job. One may not be very hardworking with weak Saturn. One may not be able to overcome legal problems. Since Saturn also represents Joints and knees, one is sure to get joint pains all over the body. Natives who usually have knee joint replacements usually have weak Saturn.
Thus Blue Sapphire can have multiple benefits. It is very wrong notion that Blue Sapphire must be worn with cautionand to be checked its effects keeping it under pillow or tying around arm. It is unnecessary fear. If in anybody's chart Saturn is an auspicious planet, blue sapphire can be worn safely. Blue sapphire boosts longevity, gives success in construction business helps in winning lawsuits and curing joint pains. One can get relief from chronic diseases by wearing this Gem Stone.
The colour of Blue Sapphire ranges from Light greyish to Violetish Blue. Ceylon mines produces the best of Blue sapphire. Burmese mines are also good. The hardness is 9 on Mohr scale. The Substitutes of Blue Sapphire are Neeli, Iolite, and Amethyst.
It should be worn on Saturdays in Auspicious Hora of Saturn.
Posts by Year
2017
2016
2015
2014
1970
0
Older Posts
No Old Post Available